Welcome Dragons!
Goodrich CLC is excited to open registration for the Core Program in the 2022-2023 school year. The Core program is a paid extended program that goes from 3pm to 5:30pm, the fee is $25.00 a year or $40.00 for multiple children in the household. Payment is expected to be handed to the front office within the first week of school, payments can be check or cash.
Core will be divided into two segments daily, 3:00-4:15 pm will be club opportunities and 4:15-5:30 pm will be additional experiences discovering different cultures, participating in Rec time and completing projects in STEM and art. Core does have a limit of 60 students and once the limit is reached, a waitlist will be posted.
The club list will be posted shortly, students will sign up for their clubs in September, which will start the week of September 12th.
(402) 217-6026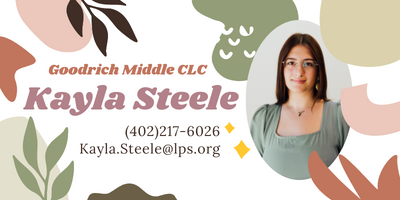 We are thankful that our community supports our school and is involved with every success. We are here to help our community in any way we can, whether that be in the form of food markets, after-school care, and family events.
If you or someone you know is interested in being part of our community, either by leading a club or being a volunteer at our events.